We're a new breed of urban stormwater design software
Start your next detention pond design with Hydrology Studio and you'll see why it's becoming the hydrology software of choice for producing drainage studies. Its companions, Stormwater Studio and Culvert Studio, allow you to design and model storm sewer systems and culverts… easily!
All products are stand-alone and feature modern user interfaces, eliminating the maze of open windows, dialog boxes and continuous help screens. Hydrology Studio, Stormwater Studio and Culvert Studio were developed specifically for practicing civil engineers engaged in urban watershed modeling, detention pond design, storm sewer and culvert design.
Why use Hydrology Studio?
Our software was built from the ground-up using modern programming technologies combined with over 30 years of urban drainage design software development. These programs are feature-rich; graphics rich; easy-to-learn; requiring no other software; and fairly priced.
Hydrology Studio is intuitive. You'll pick them up in minutes, not hours, days or weeks. We don't sell you training because you don't need it. They install on your PC with a single mouse click and are compatible with Windows XP, Vista, 7, 8 and beyond. Built to last. Built for the future. This is modern-day hydraulics & hydrology software!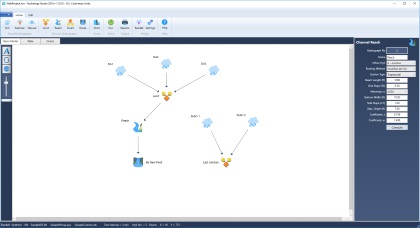 Hydrology Studio
Everything you want, nothing you don't
Hydrology Studio uses a customizable, on-screen routing diagram that lets you point and click your way through complex watersheds. Create runoff hydrographs, combine, route, divert hydrographs and design detention ponds. Within minutes your printer is rolling out professional, agency-accepted reports with colorful graphs that are guaranteed to impress anyone who sees them.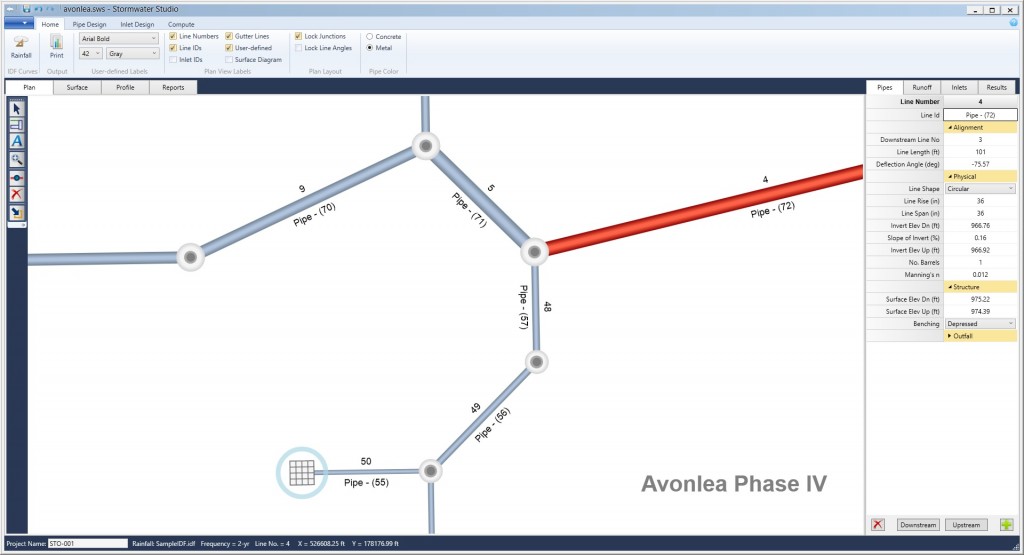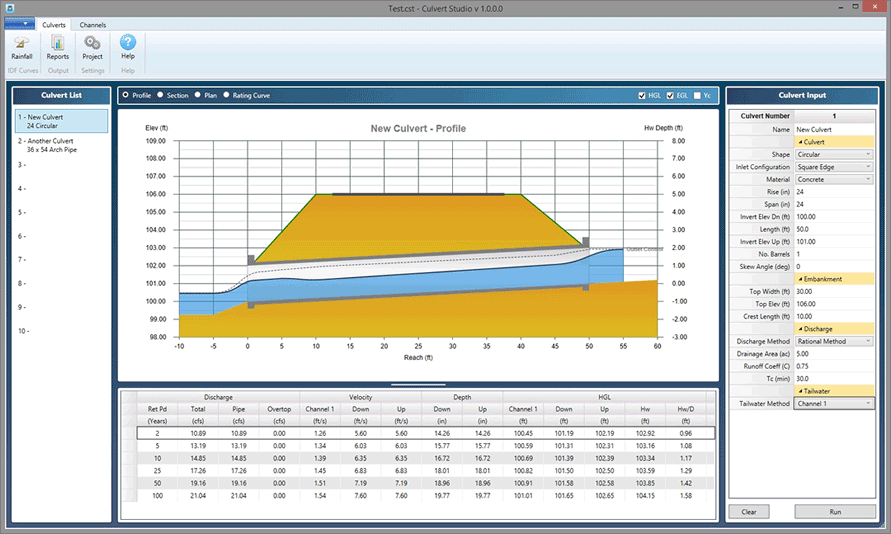 Culvert Studio
A modern-day culvert modelling program
Replace your outdated culvert design software with something new and better. Culvert Studio offers a rich user experience with rock-solid, time-tested results. You can model single-barrel crossings, multi-barrel culverts with a variety of shapes, sizes, slopes, inlet configurations and materials. Flow regimes include subcritical and supercritical flow with hydraulic jumps and overtopping flow. Ease-of-use is this program's trademark.
Have questions? Please give us a call at
864-509-1073