Detention Pond Design Software You'll Enjoy Using
Hydrology Studio is stand-alone urban stormwater modeling software that empowers you to produce watershed studies involving runoff hydrographs, hydrograph junctions, channel reaches, detention ponds, bioretention (LID) ponds, diversions and more.
Use Hydrology Studio to produce pre- and post-development drainage studies with multi-stage detention ponds, underground detention ponds with extended detention options. You can model multiple systems in one project with up to 100 hydrograph nodes, each with up to 8 return periods at once, for a total of 800 hydrographs! All standard equipment. No need to purchase unnecessary upgrades. And with Hydrology Studio, you'll do all of this with a smile on your face.

Hydrology Software for Stormwater Modeling
Design, model and analyze with complete confidence using time-tested methodologies that comply with industry standards and your local regulations.
Easy Watershed Modeling and Simplified Detention Pond Design
NRCS, Rational and Modified Rational
Library of Built-in, Ready-to-Use, Industry Standard Design Storms
Easily Customize to Match Your Local Standards and Regulations
Simplified Detention Pond Design Procedures
Underground Detention Includes Built-in Manufactured Chambers
Best in Class User-Interface, Graphics and Reports
NRCS, Rational and Modified Rational methods are fully supported as well as "Level Pool" Storage Indication Method and HEC-22 for pond routings and detention pond hydraulics. Channel routing methods include Modified Att-Kin and Muskegum-Cunge. Manually enter or import hydrographs from txt or csv files.
Enter multiple Curve Numbers or Runoff Coefficients for any watershed. A composite will be calculated providing the option to compute using Weighted CN/Area or Weighted Volume methods. Critical for small areas with directly connected impervious and impervious covers.
Save Time with a Modern User-Interface
Hydrology Studio was built on the latest programming platform providing you with maximum flexibility while minimizing pull-down menus and endless dialog boxes. Everything is within easy reach saving you time.
Beautiful Outside, Powerful Inside
Don't be fooled by its artistic user interface. This hydrology software cuts no corners during calculations. Its design storms are polynomial equation-based, eliminating any interpolation between points for the most precise runoff hydrographs. We back everything up with highly descriptive graphics and numerical outputs.
Accelerate Your Detention Pond Designs
Hydrology Studio was designed to simplify your life. That's why we include many cutting-edge design procedures and wizard-like processes that get you from point A to B in the fewest steps. We work hard to eliminate guesswork with graphically rich, real-time interactions that keep you pointed in the right direction.
It's simply better-designed hydrology software.

Easily Customize to Match Your Local Rainfall and Design Standards
Hydrology Studio contains ready-to-use dimensionless design storms including SCS 24-hour Types I, IA, II, Fla Modified, III, SCS Standard 6-hr, NRCS MSE3/4, Huff distributions in all quartiles, Indiana Huff (all four zones), precipitation-based (nested) synthetic and custom inputted storms. IDF curves can be automatically created from NOAA Atlas 14 or existing rainfall data using the built-in IDF Wizard. Import directly from NOAA Atlas 14 and Australia Bureau of Meteorology (BOM).

Develops IDF Curves for Your Project or Region
Develops Intensity-Duration-Frequency (IDF) curves with up to 8 return periods (1, 2, 3, 5, 10, (15, 20 or 25), 50 and (100, 200 or 500) – year events. Specify equation coefficients for FHA and third-degree polynomial, enter existing intensities, or import data directly online from the latest NOAA Atlases.
Develop Site-specific (Nested) Design Storms
Why span 24 hours when you don't have to? Constructed just like the NRCS storms, Hydrology Studio can create a design storm directly from your precipitation data in 1, 2, 3, 6, & 12 hour durations. Pick one that perfectly matches your Time of Concentration.
Input Custom Storm Distributions
When nothing else will do, you can input (or import) up to ten custom dimensionless storm distributions in any time interval and total duration. For example, the latest NRCS distributions.
Once and Done
There's no need to repeat this for each and every project. Set up your rainfall data once and forget about it. Hydrology Studio automatically reloads your IDf curves and design storms upon launch, so you don't have to.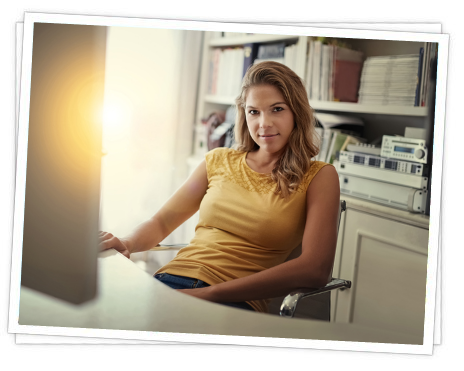 "I have used your trial version and am absolutely thrilled with the interface, adaptability and comprehensiveness of the software."
Self Employed Civil Engineer
Design Your Next Detention Pond in 3 Easy Steps
Hydrology Studio employs a simple, wizard-like process that gets you from post-development back to pre in 3 easy steps. It starts with a storage estimate wizard that eliminates guesswork and gets you up and running. It ends with graphically oriented real-time interaction with a remarkable trial-routing tool, target stage-discharge and structure editing features.

Step 1. Estimate Required Storage
Hydrology Studio will quickly estimate required storage volumes so you can hit the ground running. Build your detention pond to the right size the first time around. No guesswork!
Just choose your pre- and post-developed hydrographs and you'll instantly know how much pond to build. You can even enter your own Target Q's.
Hydrology Studio creates an image of a target outflow hydrograph and uses it to produce your estimated storage.
Step 2. Create Your Detention Pond
Using the results from Step 1, easily create your new detention pond with the correct storage the first time through. Storage volumes can be computed from contour areas, trapezoid shaped, built-in underground chamber storage with optional stone encasement, or by manual entry. Combine and stack storage types in a single pond!
Hydrology Studio automatically computes the estimated pond-routing stages in your pond that match your targets, and offers detailed plan, profile and stage vs. storage plots.
Step 3. Add Outlet Structures
Hydrology Studio has developed an incredible breakthrough in how engineers design detention pond outlet structures. It's fast, direct and eliminates iterations. This is how it works:
The software develops a Target Stage-Discharge for each return period and overlays it on a Schematic drawing for you to use as a guide when adding outlet devices. Add orifices, weirs, risers, etc., right on the Schematic and the software tells you exactly where to place, and how to size them.
For example, add an orifice to control the 2-year target release rate. Then simply adjust its size, up or down, to where the 2-year Actual (red) line matches the corresponding Target (blue) line. That's all you need to do and it takes only seconds!
Repeat this procedure for each return period you wish to model and you'll have a near-perfect design in no time. Finalize by performing real-time pond routings using an interactive tool. No other hydrology software can do this!
Up to eight unique outlet structure types include Culvert w/ optional Restrictor Plate, Orifices, Orifice Plate, flat or sloped Riser, Perforated Riser, Weirs, User-defined and Bioretention Infiltration. Weir types include Rectangular, Compound, Cipoletti, Riser, Broad-crested and V-notch. Set them up as single independent or dynamic multi-stage.
That's it. Design Completed!
You'll design detention ponds in much less time with less frustration using this simple but sophisticated, 3-step procedure. Interacting in real time with a realistic and smart schematic drawing of your pond's outlet structures during Step 3 is the key to your design's success.
There's more…
Interconnected Detention Pond Routing
Dynamically link detention ponds in series. Hydrology Studio's fast and highly structured source code is showcased in this remarkable feature. More about interconnected ponds.
Bioretention Ponds & Rain Gardens
Hydrology Studio employs important features assisting you with BMP & LID efforts, such as volume vs. time curves, hydrograph diversion by first-flush, extended detention and pond drawdown times. Model bioretention ponds and rain gardens with ease.
Models Extended Detention Criteria
With Full Spectrum Detention becoming the new norm, Hydrology Studio has you covered. Simply enter your water quality (WQv) and channel protection (CPv) volumes in Step 1 and Hydrology Studio will guide you through to completion with many useful chart overlays and drain time plots.
Models Multiple Tailwaters
You can specify separate tailwater elevations corresponding to any return period to see the response to downstream floodplain conditions.
Models Wet Ponds
Start your detention pond routing at defined wet pond elevations.

Design Underground Stormwater Detention Basins
Perfect for those commercial development projects where above-ground space is limited. Hydrology Studio software has special built-in features that allow you to model underground stormwater detention systems with storage chambers. Choose your stormwater chambers from a built-in library of manufactured chambers or simply enter your own. Either way you and your client will benefit from a well-designed below ground stormwater detention system.
An Easy 3-Step Process
Designing for underground storage chambers is just as easy as traditional detention pond design. In Step 1 the software determines the storage required using pre and post development hydrographs and target release rates.
For Step 2 you'll select your chamber system from your preferred manufacturer and lay out the system to match your target storage. In the final step the software provides you with a dedicated outlet structure made just for underground detention.
Create the Most Efficient Chamber Layouts
Hydrology Studio offers tools to assist you when laying out your underground chambers. Select your chambers from a list of major manufactures and the software fills in the inputs fields with all of the recommended spacings including stone base, cover, side and end dimensions.
Use a handy interactive tool to set the number of chambers and rows. A manufacturer-specific layout is instantly drawn right before you indicating the dimensions and total storage. Choose from exportable plan and section views.
Design Your Chamber Outlet Structure
Rather than leave you with hope and imagination to design your chamber-based outlet structure, Hydrology Studio gives you one that you can actually see.
It knows when you are designing an underground detention pond and automatically inserts a Riser structure for which you can add outlet devices such as a weir wall, orifice, exfiltration and outlet culvert. Even add a restrictor plate.
Perform trial pond routings along the way until it's done exactly the way you need it. Work from frontal, side and plan views.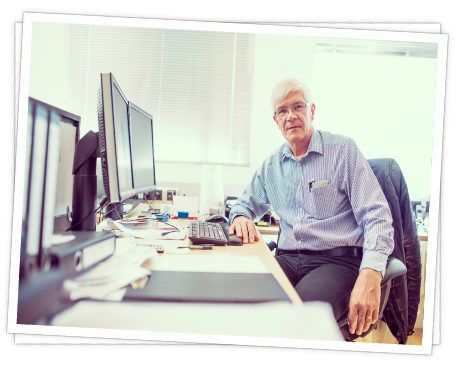 "I want to compliment you on your interface design, your software definitely has the most intuitive interface that I have seen for this category of software… you nailed it."
MB-Consulting Engineer
Easy to Understand Reports Make You Look Good
And it makes reviewers feel good about approving. Just check the options you like on a print menu and Hydrology Studio starts printing easy-to-read reports for any or all return periods.
Report types range from recaps & summaries to scalable detailed reports and worksheets. User defined starting page number and prefix allows you to insert into other reports while an automatic print preview allows you to view your entire report on screen before sending it to the printer. Add a complete table of contents at the beginning of your report with a single click!
Designed to be easily read and understood by you, reviewers and colleagues; these are the reports that will make you proud to hand out your business card.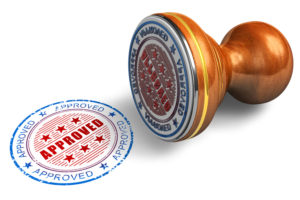 List of Technical Features
Models entire complex watersheds
Uses SCS/NRCS TR-20, Rational and Modified Rational
2,880-point hydrographs for maximum accuracy
No limits on drainage areas
Handles up to 100 hydrograph nodes, each with up to 8 return periods at once, for a total of 800 hydrographs
Each project can have up to 25 unique detention ponds
Automatic batch run operation for user-defined multiple return periods
Built-in SCS 6 & 24-hr (including Type IIFla) design storms in any time interval
Built-in Huff Distributions in any time interval, all quartiles
Built-in Indiana Huff Distributions in 4 zones, 3 quartiles
Up to 10 unique Custom design storms can be specified
Develops synthetic, nested, design storms based on local NOAA precipitation
Develops rainfall IDF curves for any location
Built-in Lag and TR-55 method Tc calculator
Combines up to 6 hydrographs at once
Routes hydrographs through channels
Diverts hydrographs by constant Q, ratio, 1st-flush volume or any pond outlet structure
Computes outlet flows for detention ponds
Estimates storage requirements prior to designing your pond
Pond Wizard significantly speeds up outlet device sizing
Up to 10 user-definable outlet structures per pond including infiltration/exfiltration
Handles multi-stage outlet works
Storage values can be computed from contour areas, bottom area/side slope or underground storage with stone encasement
Weirs types include rectangular, Cipoletti, riser, broad crested and v-notch
Routes hydrographs through wet, dry or interconnected ponds
Imports images as a watershed background map from png, jpg and bmp files
Imports legacy Hydraflow Hydrographs .gpw project files
Print Preview
U.S. Customary & Metric units
Much more!
The Latest Programming Technology
While hydrologic computational methods may be decades old, Hydrology Studio's user interface is brand new.
Built on Windows Presentation Foundation (WPF)
Built from the ground up using Microsoft's dot-net WPF (Windows Presentation Foundation) it provides a rich and clean presentation while taking advantage of today's modern hardware. Built on top of Microsoft's DirectX, WPF makes graphics rendering lightning fast while using device-independent pixels. Everything is automatically scaled up or down as the target PC changes. Learn more about WPF here.
System Requirements
Hydrology Studio is a stand-alone software product. Any off-the-shelf PC running Microsoft Windows 7, 8 or 10 will run Hydrology Studio. An internet connection is recommended for automatic updates and online help. No additional software is required.

Click-Once Installation
Hydrology Studio employs Microsoft's "Click-Once" technology for easy, no-hassel installations. No zip files to open or messy procedures to follow. Just click the Download button and within seconds your new hydrology software is up and running. Program updates occur with a single mouse click. Download your free trial here.