Get Started Today
Download the free trial version(s)
Choose Subscription or Classic license
Add software to your cart and check out
License key(s) to be sent via email
Subscription
Perpetual License
Receive the right to own and use the software version forever, with no extra cost.
One low annual payment with auto renew. Always have the latest version.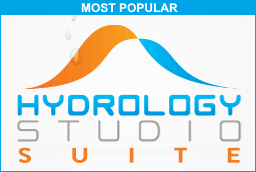 GET THE HYDROLOGY STUDIO SUITE AND SAVE!
The Hydrology Studio Suite streamlines productivity, standardizes design processes and adds a consistent professional look to your work.
Bundle includes Hydrology Studio, Stormwater Studio, Culvert Studio, Channel Studio and Studio Express.
Your purchase will include product keys for each program.
$995
/user
One-time payment
$40
/month /user
Billed annually ($480 per year)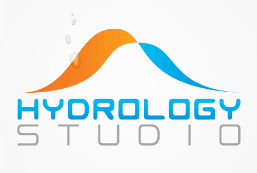 Enjoy a whole new class of stormwater modeling, detention pond design and more with this cutting edge software. Point and click your way through complex watersheds. Create runoff hydrographs, combine, route and divert hydrographs. Includes our innovative, three-step detention pond design procedure.
Download / Install Free Trial Version
$495
/user
One-time payment
$20
/month /user
Billed annually ($240 per year)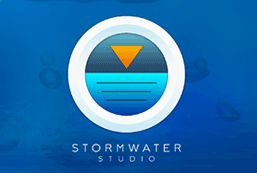 This is better storm sewer design software. Time-tested methodologies coupled with automated design & analysis. It offers real-time interaction during design and provides true energy-based HGL/EGL calculations; graphic rich surface and profile plots; flexibility and speed. Awesome reporting insures that it is agency-friendly.
A spreadsheet can't do this.
Download / Install Free Trial Version
$495
/user
One-time payment
$20
/month /user
Billed annually ($240 per year)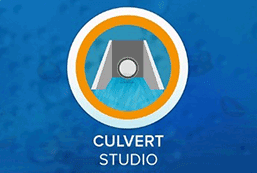 Replace your outdated culvert design software with something new and better. Culvert Studio offers a rich user experience with rock-solid, time-tested results. Model culverts with a variety of shapes, sizes, slopes, inlet configurations and materials. Flow regimes include subcritical and supercritical flow with hydraulic jumps and overtopping flow.
Download / Install Free Trial Version
$295
/user
One-time payment
$12
/month /user
Billed annually ($144 per year)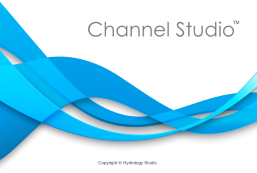 At last, stand-alone open channel modeling software that combines sophisticated methodologies with an outstanding user-interface. All inclusive, models open channels with bridges, bridge scour, culverts and inline weir structures. Excellent graphics and reporting.
Download / Install Free Trial Version
$295
/user
One-time payment
$12
/month /user
Billed annually ($144 per year)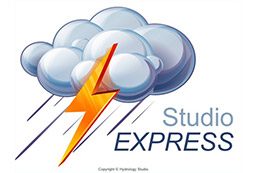 This must-have hydraulics and hydrology software calculates everything you need, when you need it. Open channels, Pipes, Weirs, Orifices, Inlets, Hydrographs and more.
Buy it stand-alone or bundled with the Suite.
Download / Install Free Trial Version
$295
/user
One-time payment
$12
/month /user
Billed annually ($144 per year)
FAQ
Who else uses Hydrology Studio?
You'll be in good company. At the time of this answer there are over 3,500 users of this software. Mainly in the domestic USA, but also in Canada, Australia, New Zealand, Switzerland, Brazil, Mexico, Ireland, Turkey, Egypt, South Africa, Portugal, Serbia, Malaysia, Nigeria, Ethiopia, Afghanistan, Romania, Philippines, South Korea and the Netherlands.
Is there an annual maintenance fee with the Perpetual License?
Yes. It's optional, but highly recommended. Hydrology Studio's Maintenance is a simple, cost-effective way to make sure you are always on the latest version. You'll receive automatic free software upgrades and priority technical support.
During your check-out you will be prompted to add Annual Maintenance to your cart. The annual cost is 20 percent of the purchase price. For example, the maintenance for Hydrology Studio is $99/yr.
How often do you upgrade the software?
Very often. You can expect an update on your software about every three months.
What are the limitations of the Trial Versions?
The Trial versions have some minor functional limitations. For example, you will not be able to save any of your project files. All printed reports will be watermarked. There may also be limits as to the total number of hydrographs, pipes, channel sections, etc. However, you will certainly be able to give them a good test run. There is no time limit.
How long before I receive my activation code(s)?
Our online store is fully automated, so you will receive your activation codes instantly via email after you place an order by credit card or PayPal.
If for some reason you have not received your email please contact us to find out the status of your order.
How do I get the updates?
For Subscription licenses, they are automatic. There's nothing you need to do.
For Perpetual licenses, if you add the annual maintenance to your order it's also automatic, just like the Subscription licenses.
Your software checks for new updates each time it's launched. If one is available, you will be prompted to update. Just click [Ok] and seconds later your software will start as usual, but will be the latest version.
How do I install the software?
Installation is a piece of cake. Just click on any of the "Download Free Trial" links throughout this website. You'll be asked to first setup your account with a username, password, etc. After that, just click the [Install] button.
The software will automatically download and install itself… takes only seconds. You'll see a new shortcut icon on your desktop and you'll be ready to run the software.
Stormwater Studio and Culvert Studio will automatically open with a sample project for you to play around with.
Do I have to install a license server to manage multiple licenses?
No. Everything is managed on our end. What's even better is that you'll be able to use a single activation code for all of your installations. An internet connection is required at the time of activation.
What forms of payment can I use to purchase?
We accept all major credit cards including Visa, MasterCard, American Express, Discover, checks and PayPal.