The Easiest Way for Civil Engineers to Model Stormwater
Hydrology Studio and it's companions are the most intuitive and easy-to-learn stormwater modeling tools available. Our software is stand-alone and features new and modern user interfaces with advanced graphics and outstanding reporting. All at a price point that works for anyone.
How is Hydrology Studio Better?
They were designed specifically for civil engineering firms, self-employed pros and startups, reviewers and educators.
These programs have simplified workflows.
They employ time-tested, fully-documented stormwater calculation methods you and your peers will trust.
Short learning curve. You'll pick them up in minutes, not hours, days or weeks.
Flexible, common-sense licensing. We offer subscription and perpetual.
They're very popular with over 5,000 users, more each day, world wide.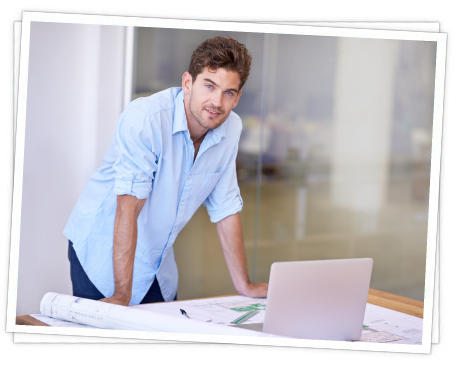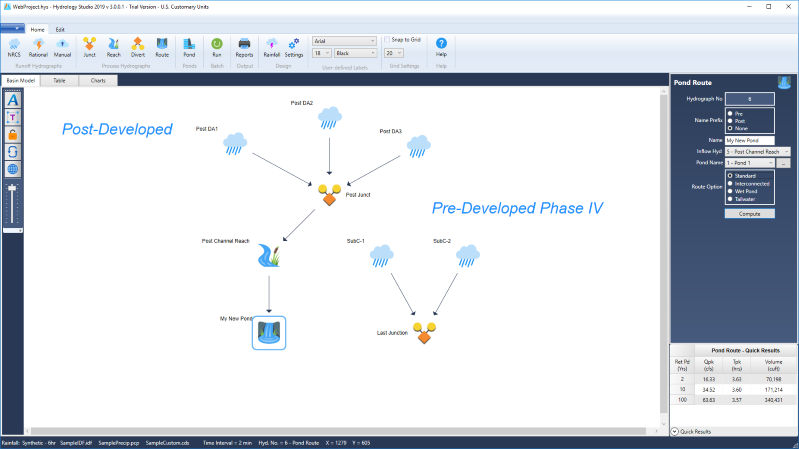 Hydrology Studio
Watershed Modeling and Detention Pond Design Software
Hydrology Studio uses an intuitive, on-screen watershed routing diagram that lets you point and click your way through pre- and post-development site designs and complex watersheds. Create runoff hydrographs, combine, route and divert hydrographs. Interactive detention pond design. Outstanding reporting.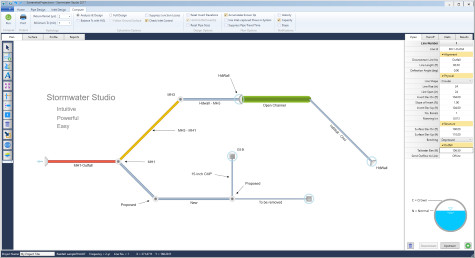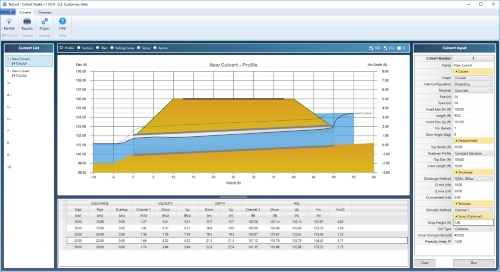 Culvert Studio
Modern-day Culvert Modeling Software
Replace your outdated culvert design software with something new and better. Culvert Studio offers a rich user experience with rock-solid, time-tested methodologies. Model single-barrel crossings, multi-barrel culverts with a variety of shapes, sizes, slopes, inlet configurations and materials. Handles any flow regime with overtopping flow.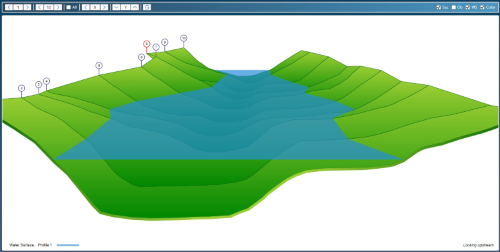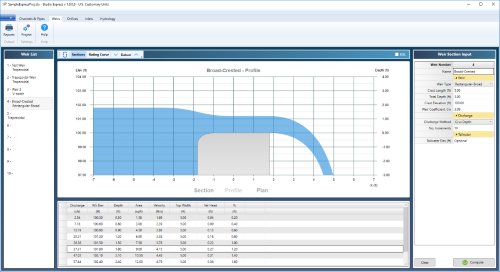 Studio Express!
Must-have Hydraulics and Hydrology Software
When you need answers fast, this is your go-to hydraulics and hydrology software. Model open channels, pipes, weirs, orifices and inlets…on the fly! Create runoff hydrographs and estimate required storages for detention ponds.